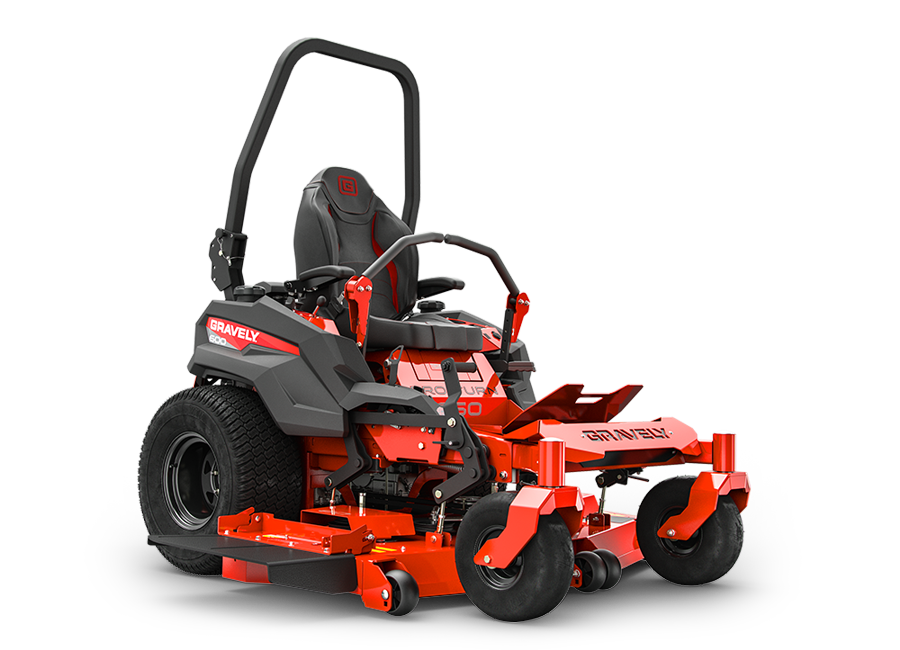 PRO-TURN® 600
Introducing the new Pro-Turn 600, the latest and greatest addition to our new generation of zero turn lawnmowers. We've pulled out all the stops to build a commercial machine focused on operator comfort without sacrificing its superior performance, and we wrapped it all up in a sleek new design. You'll cut more acreage faster yet feel less fatigued when you trailer-up for the night. Once you hop on board this new standard for commercial mowers, you'll never look back.
Available Models: 992500, 992501, 992502, 992503, 992504
PRO-TURN® 200
Tackle demanding jobs day after day with the durable performance of the PRO-TURN 200. Smart design and durability are packed into the PRO-TURN 200. Nimble and comfortable, the 200 delivers performance season after season with a full suspension seat system and a 7-gauge X-Factor deck.
Available Models: 992268, 992267, 992269, 992272, 992281, 992296, 992270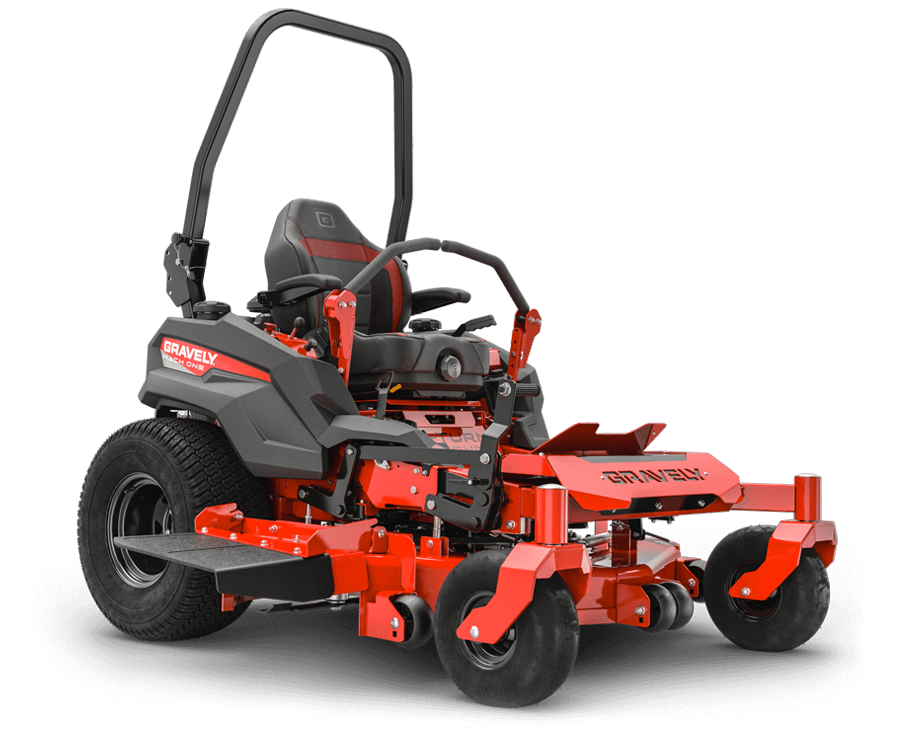 PRO-TURN® MACH ONE
Overgrown properties, stalky grasses and wet conditions are no match for the MACH ONE. The tunnel deck directs clippings away from the blades, keeping them from getting bogged down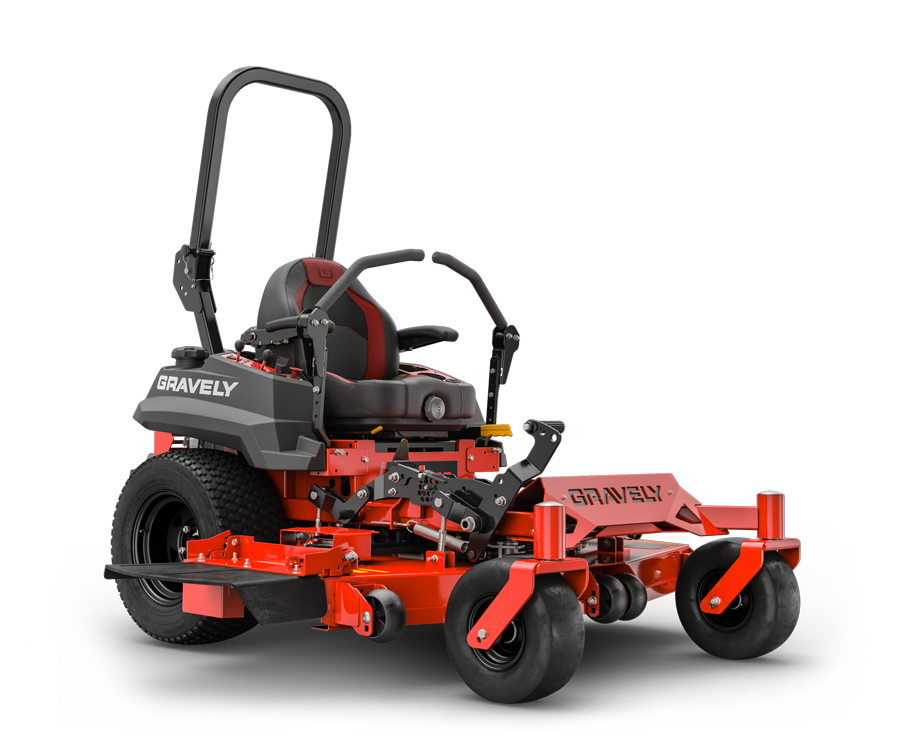 PRO-TURN® 100
Put your best foot forward with the power and performance of the PRO-TURN 100. Every inch is of value on the PRO-TURN 100. Packed with Gravely brand's time-tested features, this hard-working mower stands up to your toughest jobs.
Available Models: 991128, 991129, 991132, 991135, 991130, 991133, 991136, 991140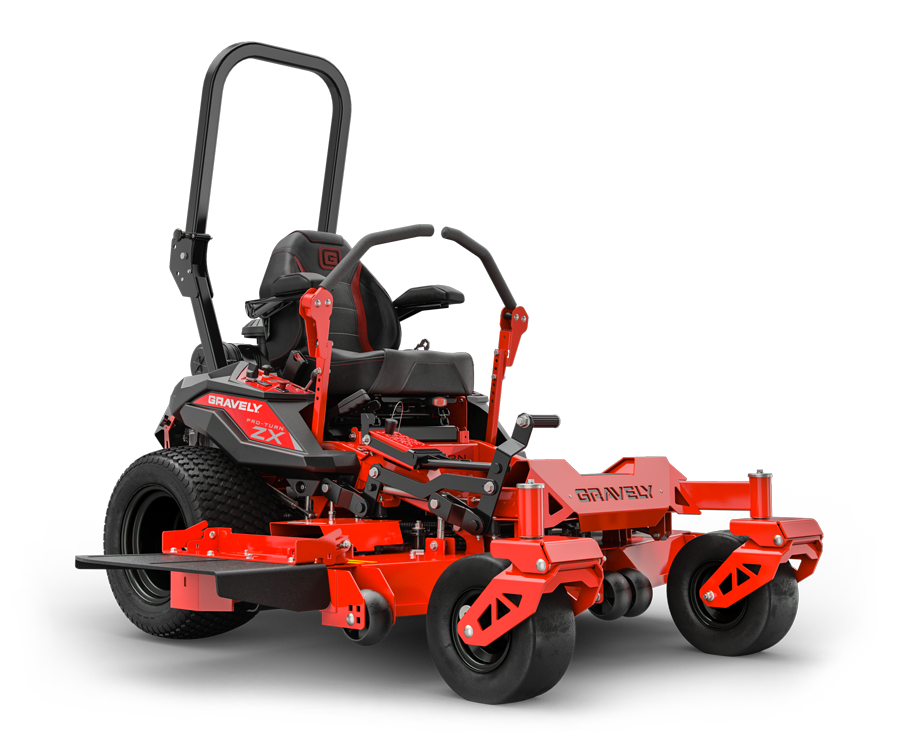 PRO-TURN® ZX
The Pro-Turn ZX is the mower that's cracked the code for delivering great performance at a great value. Its solid construction will tackle the toughest commercial jobs and leave a beautifully manicured lawn in its wake. Don't let its price point fool you, this mower was built to not just exceed expectations but to redefine them.
Available Models: 991230, 991232, 991234, 991260, 991262, 991264, 991286, 991288,, 991290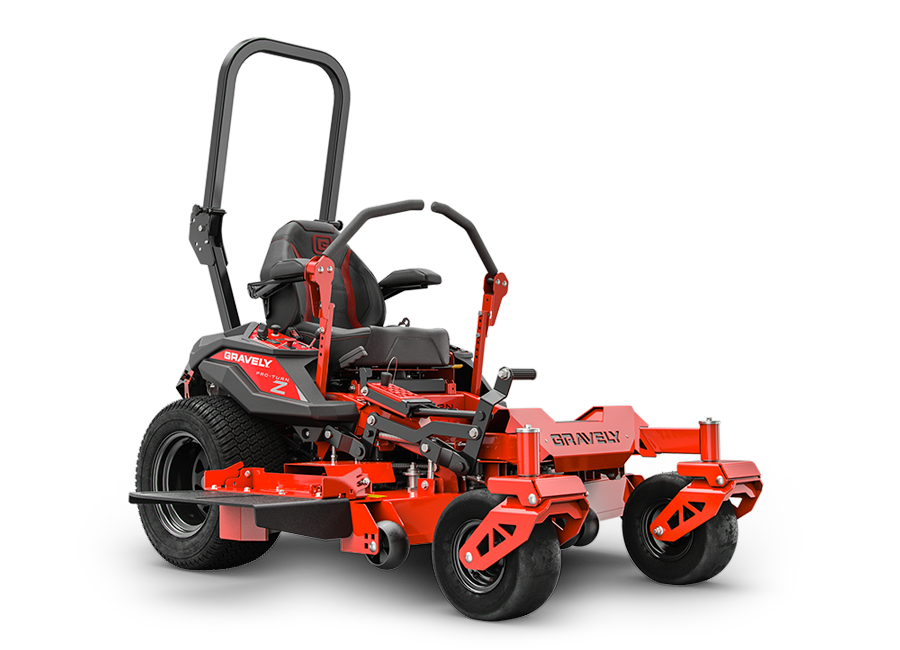 PRO-TURN® Z
Performance and comfort don't need to be mutually exclusive. The Pro-Turn Z has wrapped them both in a new, bolder look that's packed full of commercial-grade features. But the biggest surprise is it still maintains its attractive baseline price. All-day comfort, an unparalleled cut and Gravely's signature durability make the Pro-Turn Z a no-nonsense workhorse worthy of bearing the Gravely name.
Available Models: 991192, 991194, 991196, 991254, 991256, 991258, 991280, 991282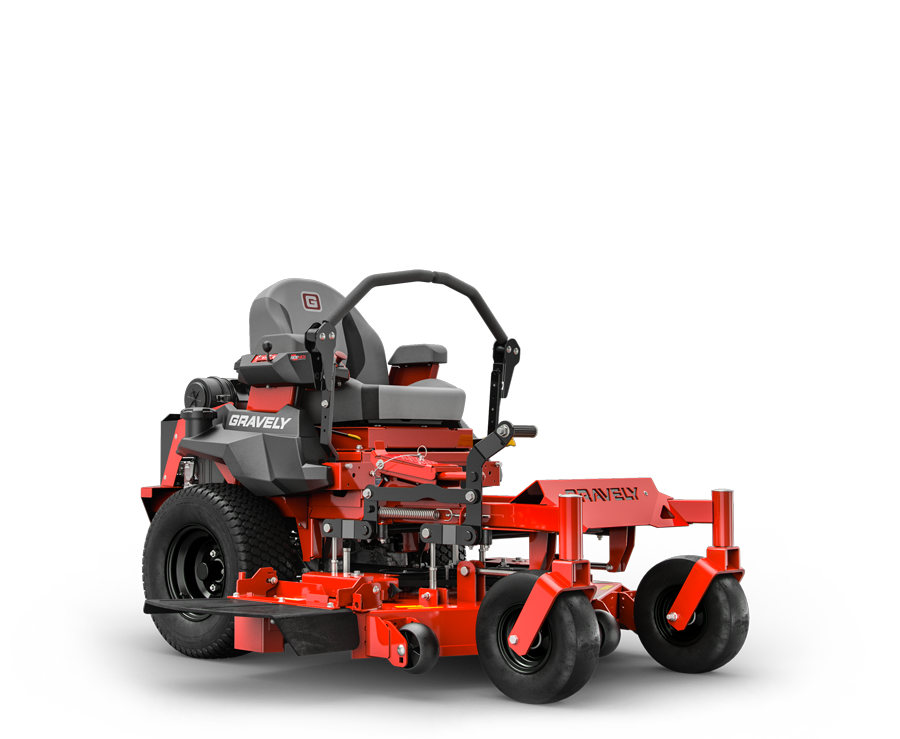 COMPACT-PRO®
Loaded with state-of-the art features, the agile COMPACT PRO® offers full commercial strength in a smaller frame. These zero-turn mowers deliver performance, power and durability with maximum versatility.
Available Models: 991144, 991145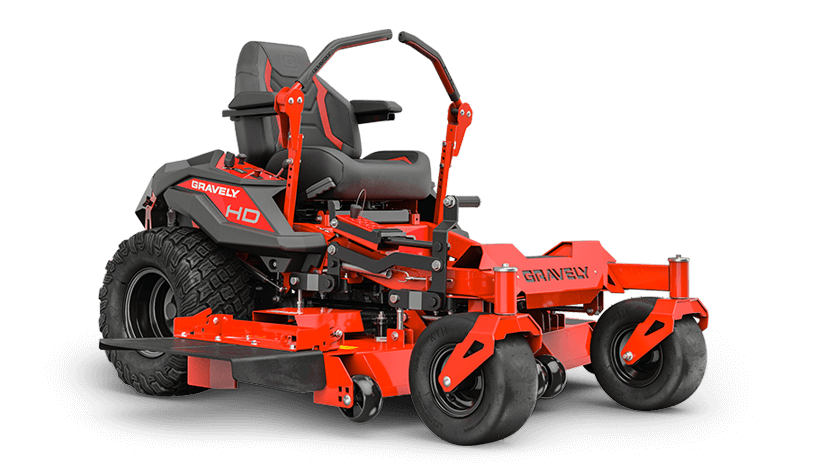 ZT HD
For homeowners who don't just want to mow their lawn but prefer to manicure it. After all, this is a residential mower often mistaken for a commercial unit. It has the power, durability, and high performance that lawn aficionados demand – causing them to ask whether or not their lawn is worthy of such a machine.
Available Models: 991152, 991154, 991156, 991160, 991162, 991164, 991166, 991240, 991242, 991244, 991246, 991248, 991250, 991252, 991266, 991268, 991274, 991276, 991278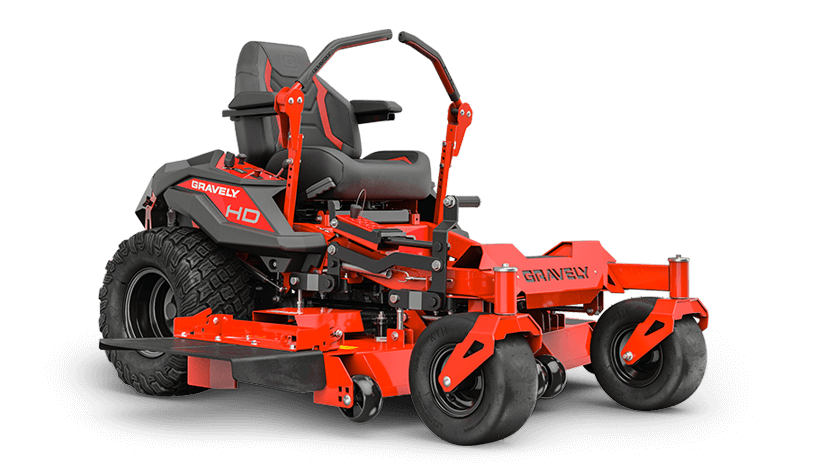 ZT XL
Put the heavy duty ZT XL to the test on your toughest acreage. Built for big jobs, the ZT XL has been redesigned with vibration isolators and a high-back seat to combine professional cut quality and comfort. Out-maneuver any obstacle with more deck sizes to meet your demands.
Available Models: 915259, 915262, 915261, 915258, 915263, 915260, 915264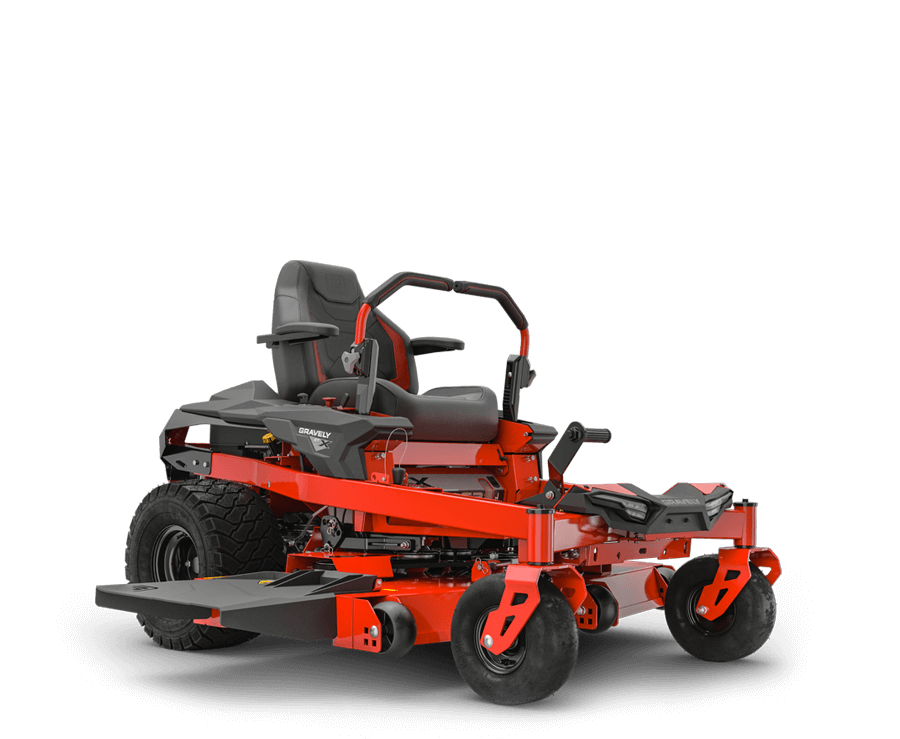 ZT X
All the cutting power you need at home with the Gravely ZT X. Redesigned for comfort and style, the ZT X combines zero-turn efficiency with legendary Gravely performance. Mow with professional-level precision and control. ​
Available Models: 915255, 915257, 915274, 915276, 915280
Gravely Zero-Turn mowers Service Package Offer
D.W. Ogg will get your lawn mower gassed up oiled and show you how to operate your new lawnmower.
Check out our Mow The Distance Service Package:
$399
Residential Zero-Turn service package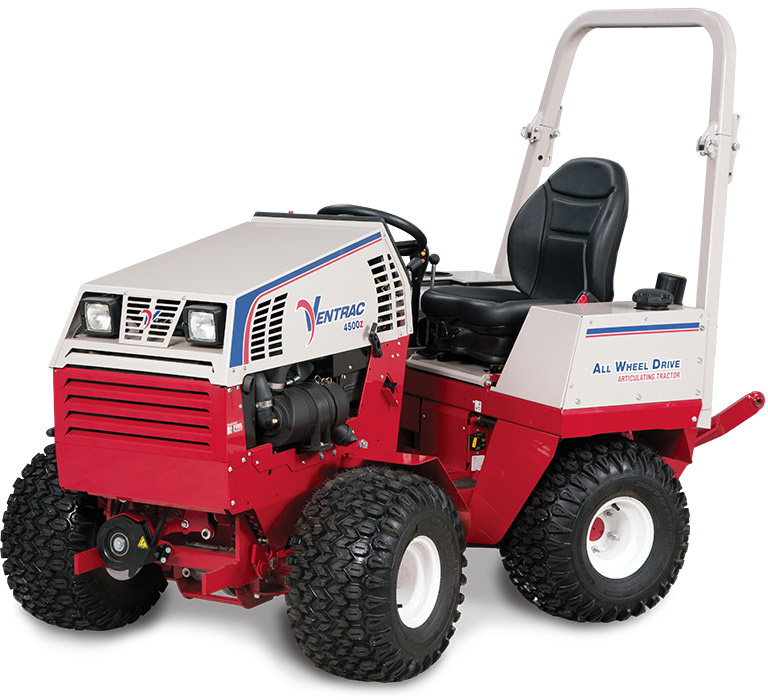 Ventrac 4500 Series
Your One Tractor Solution
Be the envy of your neighbors with a professional and beautiful lawn striping pattern. Your yard will never look ordinary again.
Ventrac is much more than a mower; it is your one tractor solution for aerating, grinding out stumps, blowing leaves, moving debris, snow removal, and more. With over 30 attachments, Ventrac has the versatility to address your many needs, while getting the job done quickly and with ease. Whether you are a lawn care professional, estate owner, or grounds manager discover the benefit of Your One Tractor Solution.
Pricing starting at $19,960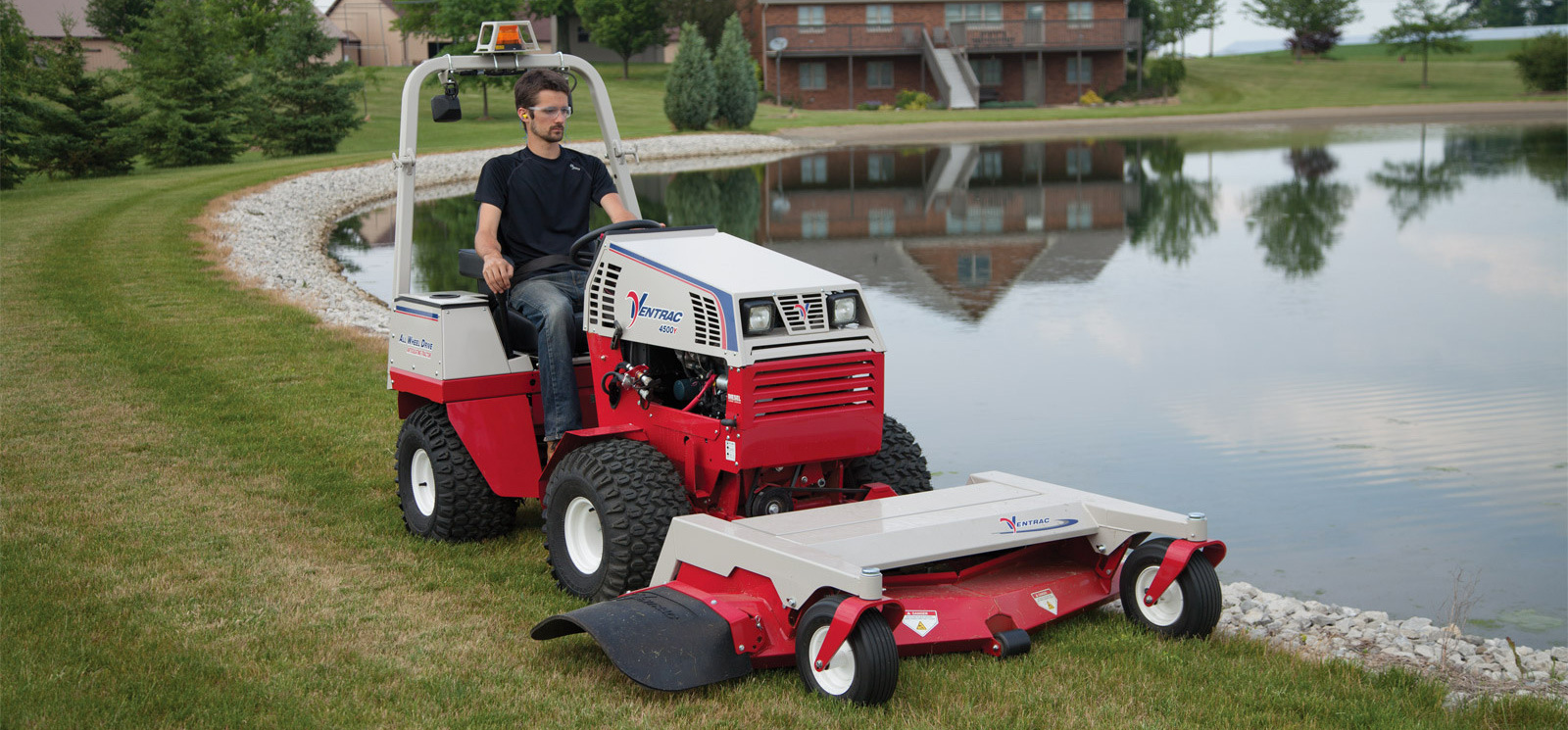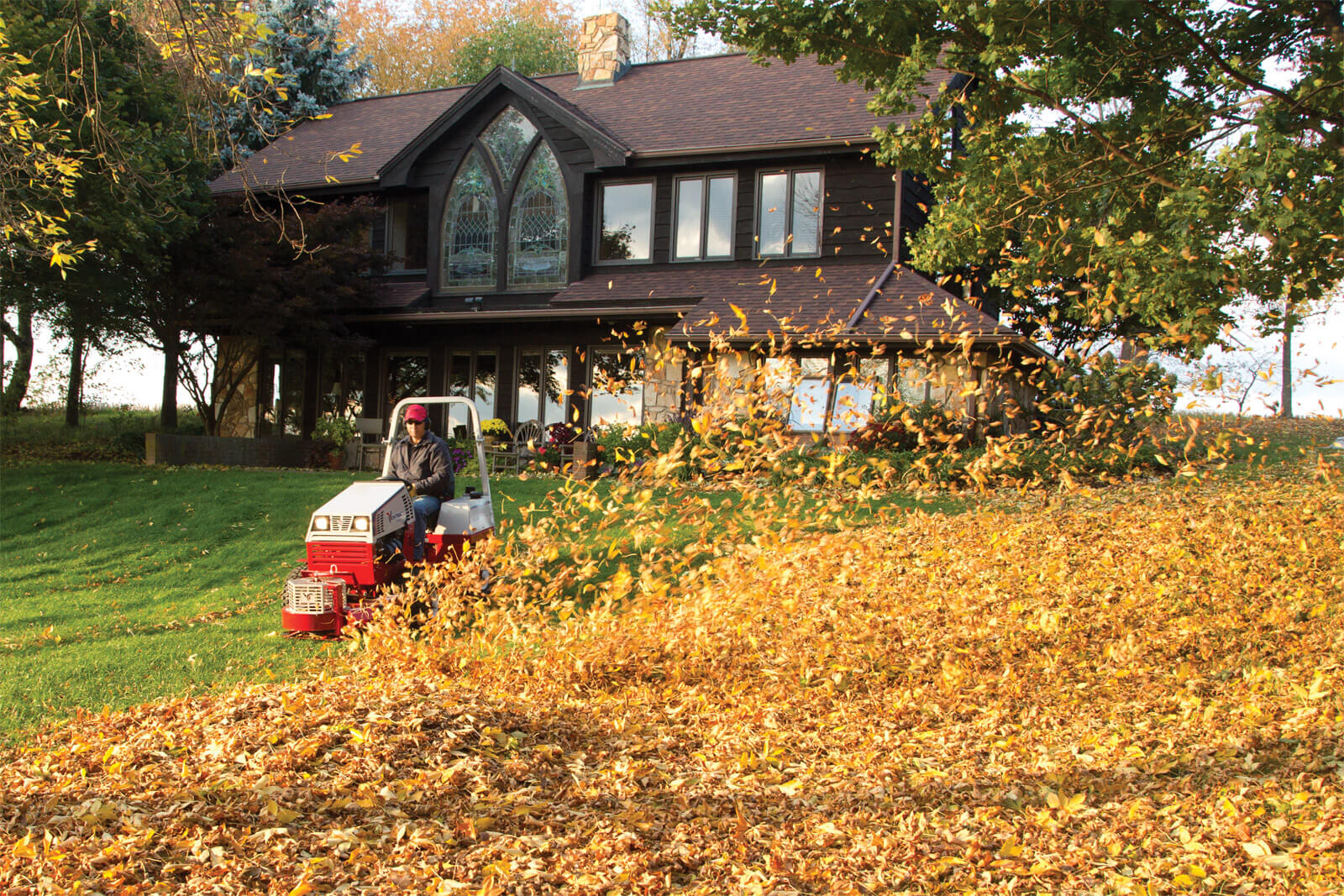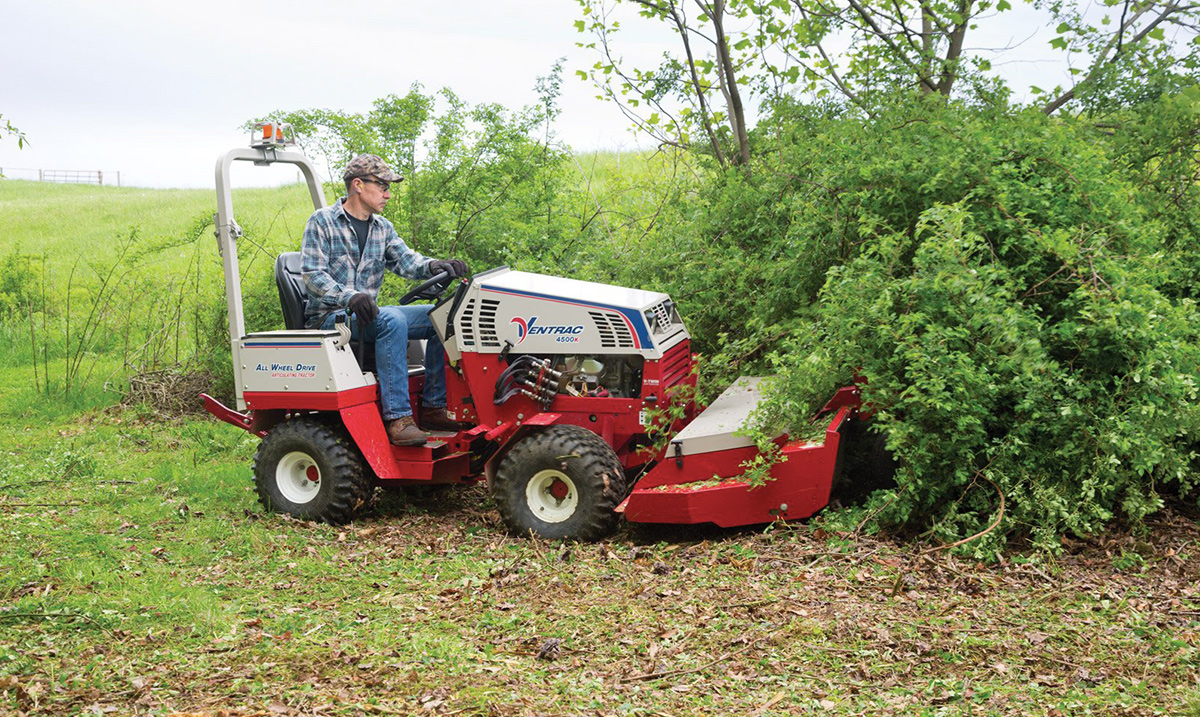 Ventrac 4500 Specifications
| Model | Engine | HP | Cooling | Fuel Type | Cylinders # | Engine Disp. | Weight |
| --- | --- | --- | --- | --- | --- | --- | --- |
| 4500K | B&S Vanguard | 31HP | Air | Gas | 2-cyl | 896cc | 1340 lbs* |
| 4500P | Kawasaki | 31HP | Liquid | Gas | 2-cyl | 824cc | 1575 lbs |
| 4500Y | Kubota | 25HP | Liquid | Diesel | 3-cyl | 898cc | 1655 lbs |
| 4500Z | Kubota | 32.5HP | Liquid | Gas | 3-cyl | 962cc | 1655 lbs |